That's a wrap for our competition with Kiwi Kids News!
Our competition has finally come to an end, congratulations to all of the lucky winners! We had hundreds of entries, but if you didn't win, don't worry! We'll be having another competition very soon!
Overall winner of the classroom set of 10 micro:bits:
Maureen Duncan
from
St. Columba's Catholic School
Winners of the micro:bit starter kits:
RJ
from
David Street School
Grace
from
Orewa Primary School
Edward
from
Churchill Park School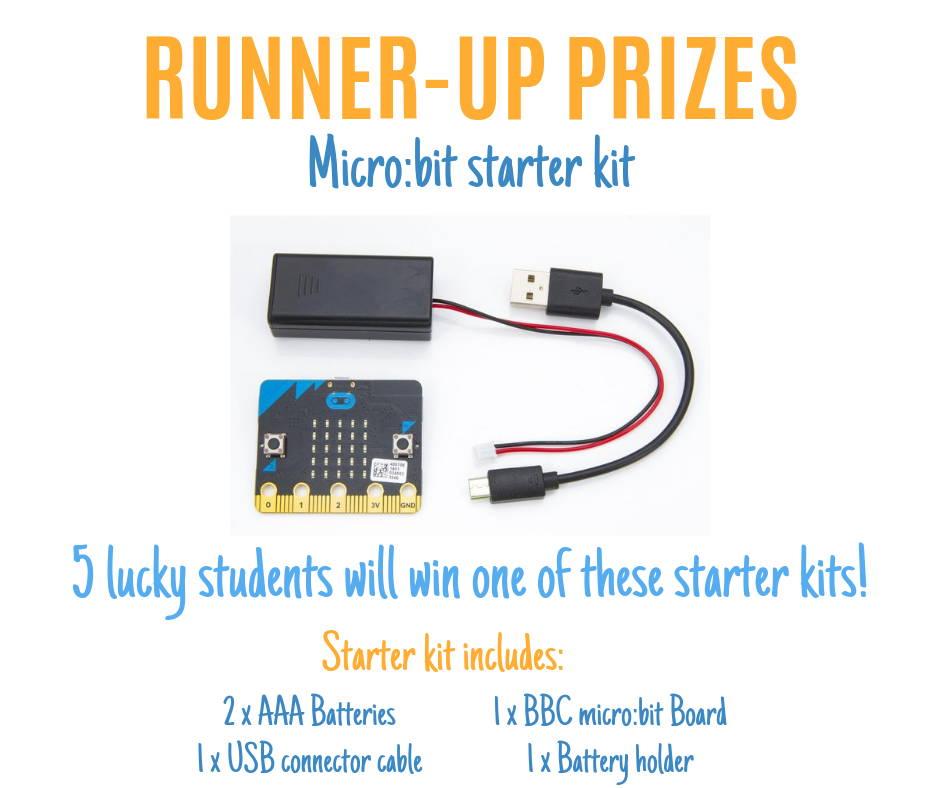 Joshua
from
St. Mary's Rotorua Primary School
Carter
from
David Street School
---
How we coded the micro:bit to draw the winners randomly
We wanted to showcase how the micro:bit can be used in everyday life, such as choosing random numbers when you shake it. You can check out and download the code here so you can try it out yourself!
Make sure you subscribe to our newsletter so you don't miss out on the next big competition!
---