NOT SURE WHAT YOUR STUDENTS NEED?
VIEW OUR RECOMMENDATIONS FOR ALL YEAR LEVELS
Get access to the latest product updates, sales and more!
Discover how to use your micro:bit to it's full potential, no matter what level you're working at
Do you need new ideas for lessons in class? We've written some blogs that work perfectly as digital technology lessons.
Our news blog will keep you updated with all the latest information to do with micro:bit's and Learning Developments.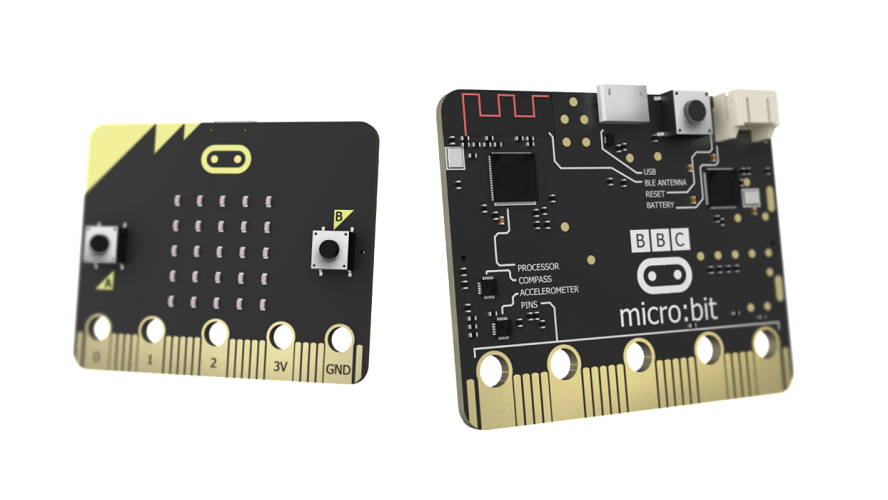 The latest addition to our blog, Esme's Electronics, is perfect for students who are wanting to learn the basics in a hands-on approach.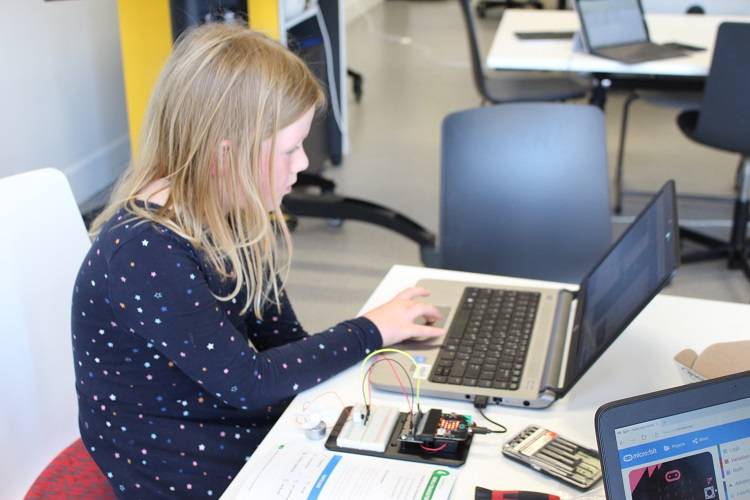 By introducing the Micro:Bit into digital technology lessons at Primary School levels, students can begin to understand practical uses of the device. Students can make links between projects they create using the Micro:Bit and things they see in the real world.
Our blog Esme's Electronics is written with help from a year 5 student. Esme works on a variety of projects using the Micro:Bit and shares her processes, tips, and any tricky situations she might have come across.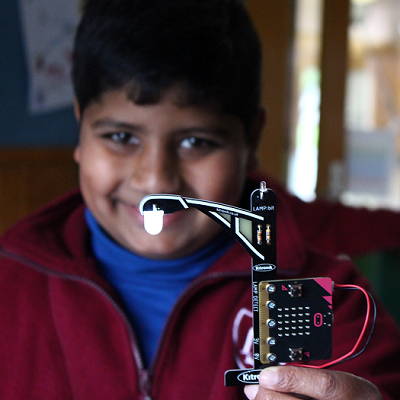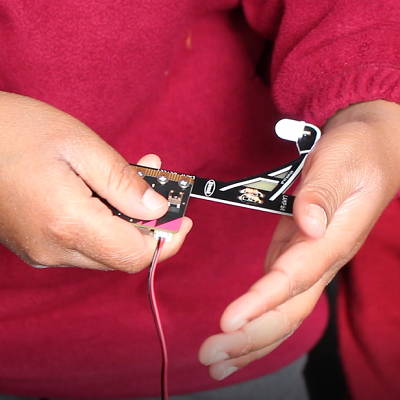 A great way to introduce this concept is to have students code the Micro:Bit to create images or words that scroll across the device's built-in LED's. To take it even further, the LAMP:bit and STOP:bit extensions are perfect for showing direct relationships between Micro:Bit projects and every-day activities.
The LAMP:bit is designed to simulate a streetlamp both in appearance and function. A built-in phototransistor allows the LAMP:bit to react to different levels of light exposure, turning off when it is light and on when it is dark. Students can see a direct relationship between the LAMP:bit and a real streetlight, furthering their understanding of how a small aspect of the world works.
The STOP:bit is designed to match the LAMP:bit in appearance. The Micro:Bit can be programmed to respond to it's buttons being pressed, starting a light sequence or turning a particular colour on or off on the STOP:bit.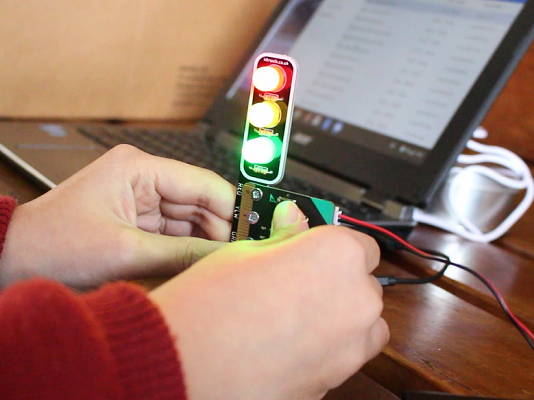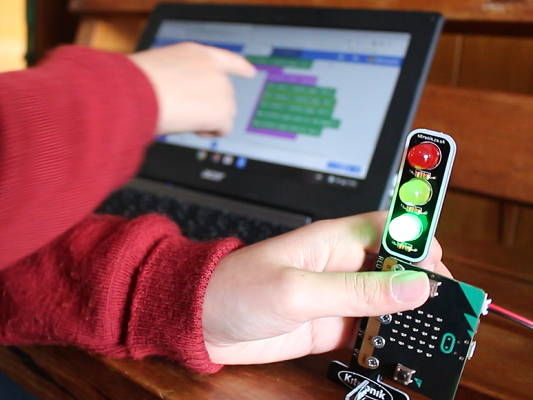 Get started with Robots and Kits
At an intermediate level, you can start to introduce Robotics and more complex electronics into Digital Technology lessons.

The Micro:Bit can be used at more advanced levels as your learning progresses. High school and even University level students can create projects using the Micro:Bit paired with these popular products:
The Smart Home Kit by Elecfreaks is a home project-based kit which is designed to simulate a Smart Home scenario. Included in the kit are components commonly used in homes such as a temperature sensor, sound sensor, crash sensor, servo and motor. Create details like windowsills, wardrobes and fish tanks, building your Smart Home and programming your Micro:Bit to control it.